1. Description
YB series self-priming rotary vane pump
YB series self-priming rotory vane pump is with by-pass valve built-in. The pump uses a rotor with sliding vanes to drive the liquid transfer. The material of construction is nodular cast iron with self-lubricating vanes. Due to its superior performance, this pumpcan handle viscoua and volatile liquid and require less horsepower than other quuivalent pumps. The pump has its obvious advantage in the transmission of high flow at lower revolution.

With cardon shaft or hydraulic motor, the pump can installed on oil tank trucks. And also it can be installed on metal baseplates with motor or diesel engine, using for high flow fuel dispensers and floating fuel equipments whcih are compose of pumps and flowmeters. equipped with teflon seals, the pump can also transfer a wide variety of solvent in the petrochemical industry.

2.Specification
| | | | | |
| --- | --- | --- | --- | --- |
| Model | WD-YB-50 | WD-YB-65 | WD-YB-80 | WD-YB-100 |
| Rate Speed | 640RPM | 640RPM | 640RPM | 500RPM |
| HP | 3.0 | 5.0 | 10 | 25 |
| KW | 2.2 | 4 | 7.5 | 18.5 |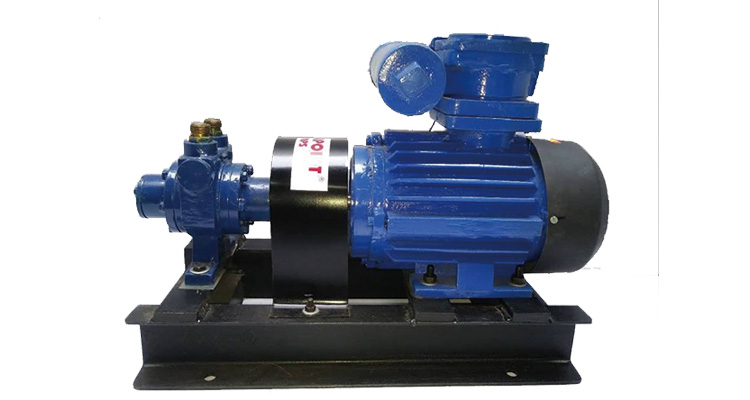 3.Advantage:
Durable pumps for fast and quiet operation.
Sliding vane design provides sustained performance and trouble free operation, high reliability.
Adjustable relief valve protects pump from excessive pressure.
T-type strainers are available to protect pumping system from damage caused by welding slag and foreign matter in the piping and tanks.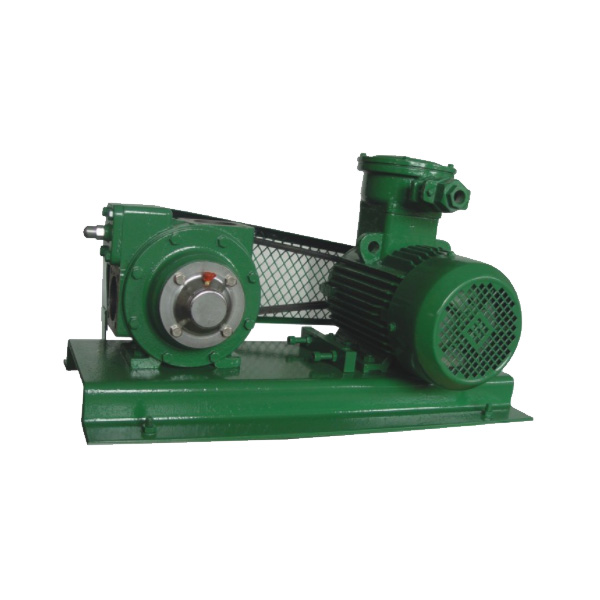 4.Main Features
YB series Self-priming rotary vane pump with internal by-passvalve.The pumps use a rotor with sliding vanes to draw the liquid. Thematerial of construction is nodular iron with sliding vanes built in aspecial self lubricating material. Due to its efficiency, the pumpscan handle viscous and also volatile liquids and require lesshorsepower than other equivalent pumps. The pumps arecapable of higher flow-rates at lower number ofrevolutions than other designs.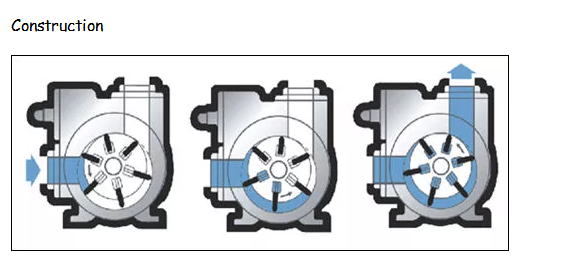 Application of YB series positive displacement vane pump

1. Oil tank truck
2. Fleet refueling
3. Lube oil
4.Aviation refuelers
5.Transmission of petrochemicals, gasoline, diesel, biofuel, solvent, etc.




.Installation:
The pumps are widely used on mobile applications or fixed installations. With carbon shafts or hydraulic motor the pumps can be installed on any kind of tank truck or they are coupled to electric or diesel engine on metal bases to be used either on terminals, heavy duty dispensers, pumping/metering skids, mobile transfer units. Equipped w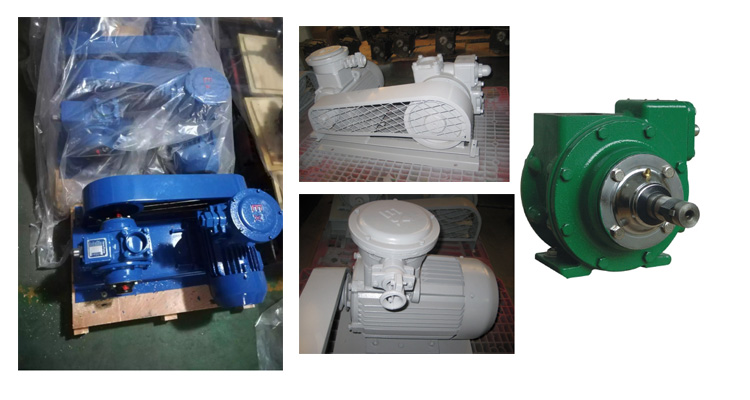 Packaging:
YB-50
Without Motor
Packing size(Cm): 44cm*35cm*35cm Net Weight:31KG Gross Weight:34KG

With Motor.V-Belt Driven
Packing size(Cm): 76cm*51cm*55cm Net Weight:86KG Gross Weight:118KG

Outer Packing:1pc/Wooden Case
Every Cowell product is strongly packed by wooden case with metal screw fixation .